What Parents Have to Say About iKnow
Yes, we still get giddy every time we read what you have to say about iKnow!
"We received your program and Kyle and I are thrilled. He loves the videos; we play fish with the cards and he's recognizing the words on them. I can't tell you how excited I am. I've been telling people about your product because I think it's brilliant"
"My four year old son is so mesmerized with this beginning reading system. He is learning how to read and being entertained at the same time, and he especially loves the zoo characters. I can't thank you enough for giving my son the ability to get an "edge in life" in learning to read at such a young age."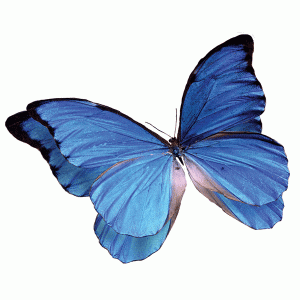 "With Madison learning to read, I knew that the iKnow Animals, Letters & Sounds Beginning Reading System was something she was going to love, and I was right.  This 3 disk DVD is both interactive and just beautiful.  I loved how the narrator talked in rhymes as we went along.  They also reinforced the letters that the each animal they were talking about started with.  This is something Madison is currently working on in school, so this was great reinforcement for her.  Madison's favorite animal on the DVDs right now is the naked mole rat (can you guess why?).  I love that they get the kids learning without realizing it.  The DVDs are really an adventure for them, but they learn animal conservation along the way too.  Will (my 2 year old) has also been enjoying these DVDs too.  As we have learned with his speech therapy, never turn down an opportunity to help him with his talking.  Since he loves animals, we've been able to reinforce some of the easier animals that he knows like fox and such.  I just loved that they both sat down and enjoyed watching these."
"My 3 year old is very interested in letters and animals, so iKnow Adventure Learning is a perfect match.  The first time he watched the DVDs, he learned new about new animals and their names.  What really surprised me was the amount of interaction the DVDs promoted.  My son had never responded to prompting on a TV program, but he followed all the prompts in this series.  To begin, he recognized and read all the letters and said all the animal names.  He is now recognizing names of animals such as "yak" and "monkey."  Recently, we were reading an A,B,C book and he said, "nurse starts with 'n' just like 'naked mole rat-'" an animal he hadn't known before watching the iKnow Rainforest DVD.  For a DVD that I put on to give me time to hang out the laundry and do the dishes, I am so pleased with the positive effect it is having on my son's interest in words and reading.  The DVDs and cards are top quality and very well integrated with the fantastic animals of the San Diego Zoo.  The graphics, live footage, music and narration make Adventure Learning both entertaining and educational.  Two thumbs up!"
"I love this learning tool. Learning needs to be fun and interactive for kids and that is exactly what these DVDs and cards are. The story takes children on an adventure through the famous San Diego Zoo, a trek through the Rain Forrest and on Safari through Africa. With that much fun, kids don't even realize they are learning something!"
"They are introduced to animals, learn about them and their habitats and practice reading skills along the way. There's a mix of real and animated animals and GoGirl (Shannon's girl) seemed to like them both. She was immediately responding to the questions and saying the letters and animal names. I think it's a great tool to help them develop their reading skills and teach them about the environment at the same time."
"My son is already reading and writing but I've found this set to be helpful in providing him a fun, exciting and new way to practice the skills he has already learned. My daughter who is only two is just starting to learn her letters and sounds and this set has substantially helped her advance in her skills and it really seems to engage her too. She adores the beautifully illustrated animals and seeing them in their environments. I liked that they show the animals in their actual environments because right now my kids think most animals live in cages at the zoo."
" That's it, we've found those books that your kids want to read over and over again! All the books from iKnow have impressed us. The whole family enjoys them but my youngest won't stop singing the songs! Warning…they are addicting. 🙂 As a Mom, I love that they do more than teach the usual, they go beyond by teaching things like conservation and our environment. Well done, iKnow! "
Hear What the Experts Have to Say!
Yes, we blush on these comments from the professionals too!
"Great program and I'll be recommending this to parents! Your program is based upon solid research of how children learn, developmentally appropriate activities, enhanced technology components and ongoing parent support networks. The materials have been implemented with small groups and individual children in areas such as phonemic awareness, phonics, reading, listening comprehension, communication, following directions, social interaction, and fine motor. It truly is a super program!
Cindy, I am impressed with the standard you set for this program.  My students thoroughly enjoy working with the materials and love the DVDs and CD.  And "Hurray," for the program where "c" doesn't mean cat, "d" doesn't stand for "dog" and "p" is not a "pig" because my students are very bright and deserve interesting materials."
"I teach students with special needs and I found a way to engage my struggling readers–who typically avoid any all reading. I just connect my iPad to the promethean board and suddenly I have students LOVING to read. Students with severe reading disabilities singing along with the flow of the words across the screen. I also have one student with autism, who is non-verbal, and finds the melodious music relaxing and the beautiful images peaceful. I have been teaching for 10+ years and I have never seen anything like this. I look forward to more books in the iKnow series in the future."