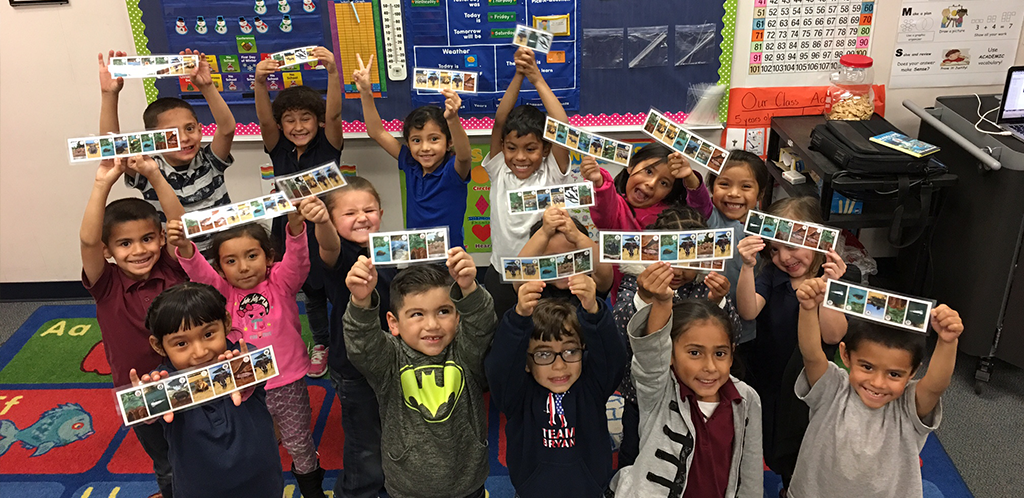 The Best Way to Teach Children Their ABCs
An Interactive Adventure in Beginning Reading & Science
Sign Up to receive your Free Rain Forest Printable Workbook
Based on the Moonbeam Gold Medal Winning eBook, children are the heroes in a fun and interactive adventure to help animals from around the world find the secret letters! iKnow ABC Adventure App cracks on the code on preparing children (ages 2 to 6) to read by inspiring them to learn all 26 letters, and the sounds they make.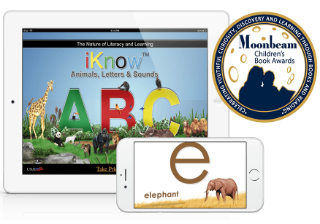 An Award Winning Program
iKnow ABC won the 2014 Moonbeam Gold Medal for Best Enhanced Picture eBook. iKnow ABC also placed in the top 20 at Book Expo America in the North American StartUp Alley Challenge and was presented at the E-Learn–World Conference on E-Learning.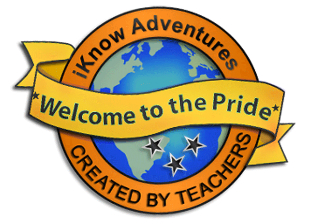 Created by Teachers
iKnow ABC is a complete curriculum. It comes with everything you need to take your child on a worldwide adventure in search of animals and their secret letters! Children love learning with the iKnow ABC and it's 5 ebooks, 27 webisodes, 15 original songs, games, activities and so much more!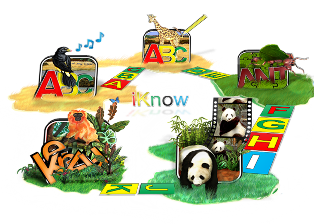 For Early Development
The iKnow adventure is divided into 5 levels. We make it easy for parents to teach beyond the technology with fun activities, PridePoints for character development, and 5 Minute Mojos to get you going!
Learn to Read Through Animals, Letters, and Sounds
Teach your child to read through animals, letters, and sounds in this exciting adventure filled with interactive eBooks, web episodes, games, offline activities, printables, and traceables. You and your child will love every moment of it.

"I am in love with this series – not only is it fun but honestly I don't even know if my boys realize that they are *gasp* learning! The amazing graphics, videos of actual animals, and the ability to have the boys read this from anywhere is priceless. Thank you for turning my resistant readers into book lovers!"
Alaina Fredericks
Learn on the Go, in the Classroom, or at Home
iKnow ABC is completely cloud based. Take it anywhere you want and access it on nearly any device and there's no limit on downloads or content streaming.

"A modern, fun, and engaging way to learn."
Level 1 introduces The Legend
Discover the story about the animals and the purpose for learning. The Mission: Activate all 26 letters in the animal alphabet so the Pride reunites.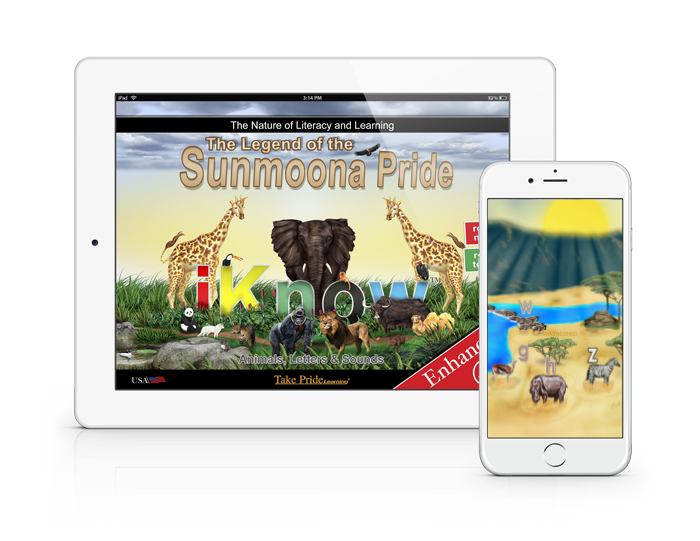 The interactive eBooks, music, and videos in each level re-enforces learning.
Children are shown the association between different animals, their sounds, a word, and how the word is spelled and pronounced. Our cross-curricular approach is an effective way to expand a child's understanding that relationships exist between sounds and letters.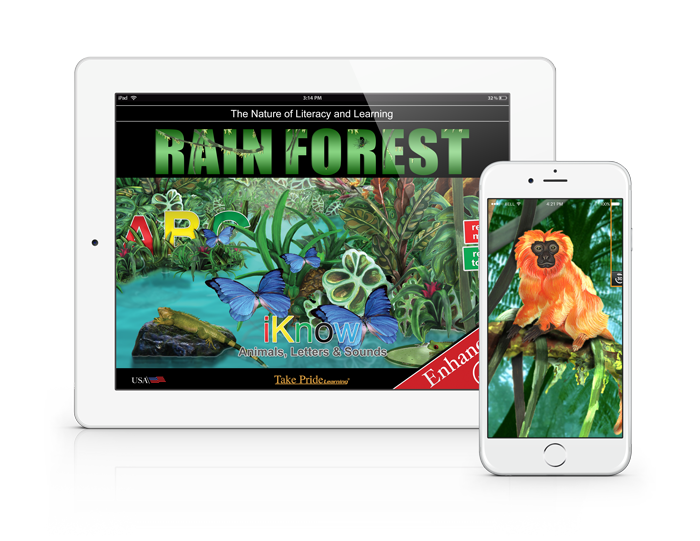 Explore the Rain Forest with Level 2
Children will experience the sights and sounds of the rain forest as they search for five secret letters; stimulating your children's curiosity for learning.
Offline activities help children identify the relationship between each letter symbol, the sound it makes, and that put together, the letters form words.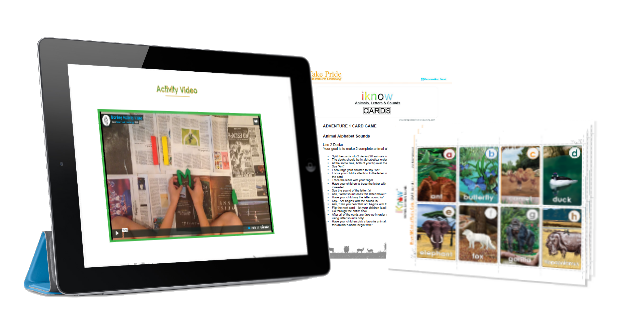 Find your rhythm with Level 3
Welcome to the serengeti! In Level 3, children uncover 8 secret letters and learn the importance of family life on the migration trail while learning to read.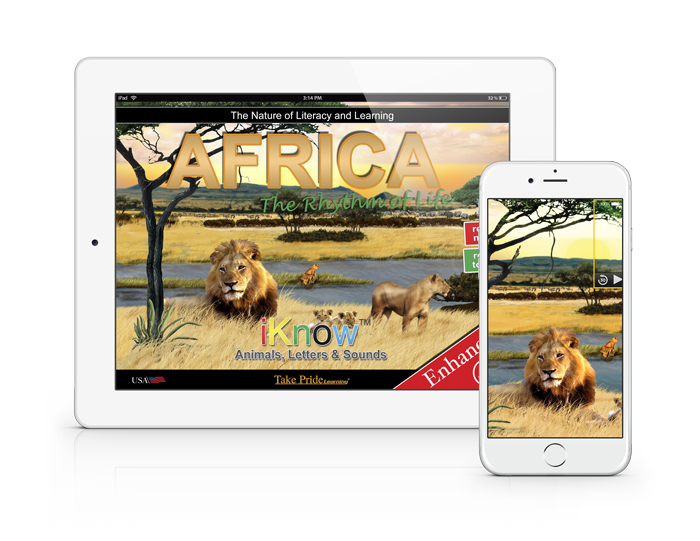 "Language acquisition, communication, citizenship, science, and technology are intertwined in our programming and products."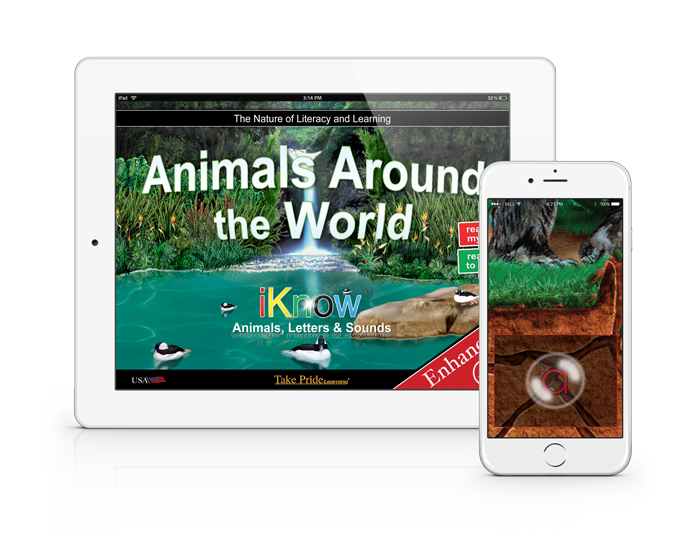 Discover the World with Level 4
The adventure leads children around the world in search of 13 secret letters. Reading readiness and ecology guide children as they continue their quest.
"Each day concludes with a recap, important science concepts and a global message, which is tied together with the accomplishment of goal."
Activate and celebrate with Level 5
Activate all 26 letters to complete the adventure. Then celebrate knowing your children are prepared to excel preschool and kindergarten!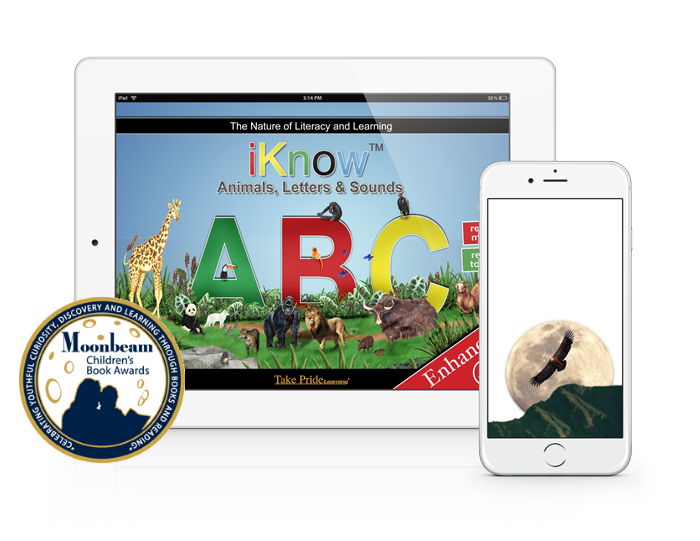 It's up to you and your child now. Find and activate all 26 letters of the alphabet and start reading today.
Enjoy Hundreds of Offline Activities, Printables, and Traceables
Each letter of the alphabet has one or more animals assigned to it. Print off educational activity guides, recipes, printables, traceables, card games and more.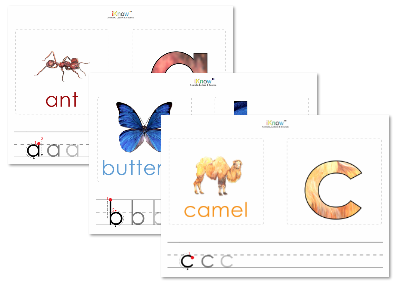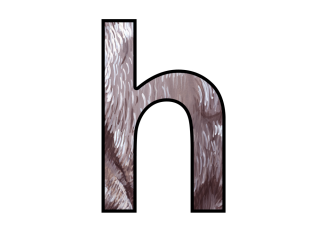 Match animals with letters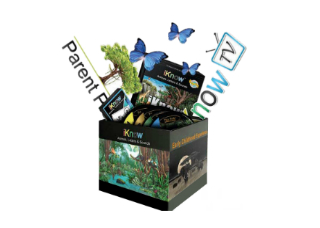 iKnow ABC is loved by both Parents and Educators.