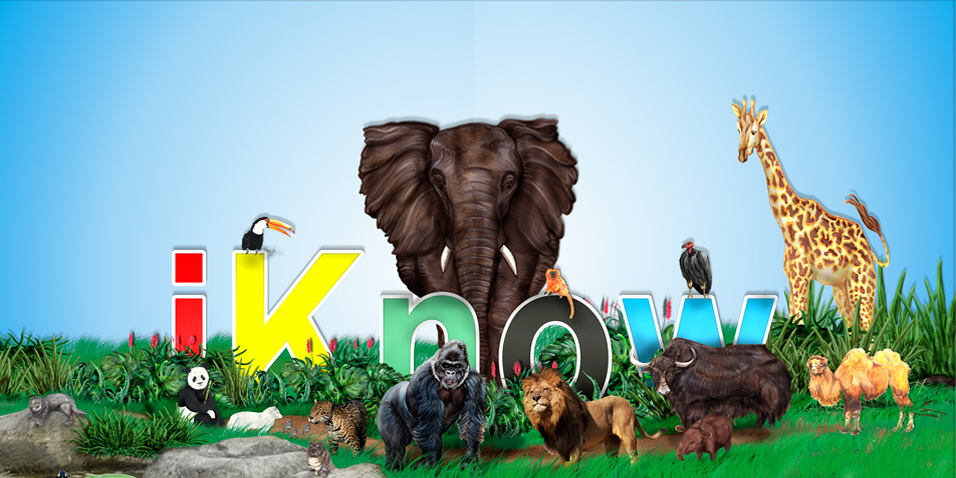 Begin the Adventure in Your Library Today!
It's as easy as ABC.

Award-Winning iKnowABC eBook Series: 5 eBook plus Membership Site
For as little as $19.99, download and keep our 5 interactive, enhanced eBooks, including the prestigious Moonbeam gold medal winning eBook for both Apple iOS and android devices. In addition, you and your library will receive VIP All-Access Library Pass to the iKnow Adventure Membership site. Download and keep the workbook, Safari Guide and printables to use over and over again with the iKnow eBook Series even after the Membership Site expires!
The Adventure of a Lifetime Begins with Learning The Legend
Long ago on a dark and starry night
The Sun met the Moon in a burst of light
At this moment, for all of the world to see
The animals joined together to form a family
This loving family united animals, side by side
The animals called their family the "Sun-moon-a" Pride
They lived happily together year after year
Until one day the animals vanished, they just disappeared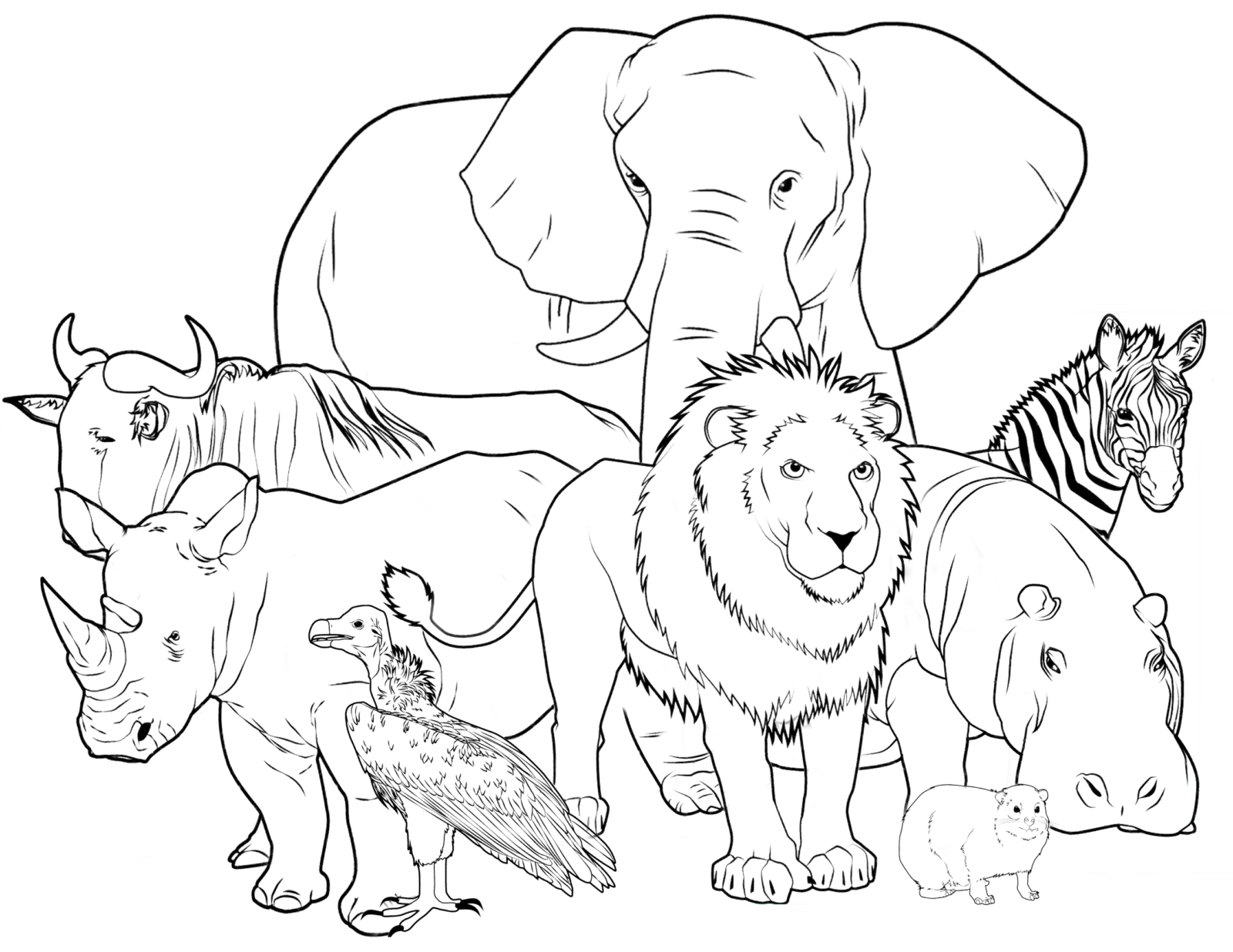 Help the Animals!
The animals need help! The story provides the purpose for kids learning to read. It gives kids the opportunity to do their best to achieve the ultimate goal in the iKnow eBook Series: The animals in the SunMoona Pride reunite!
In the 1st of 5 eBooks, discover the Pride's story
eBooks 2, 3 & 4 find secret letters, uncover the animals' glory
Once young kids learn what they need to know
Onto the 5th and final eBook they will go
What they learned will help change the Pride's fate
In eBook 5 young kids find all 26 letters to activate
The animals need their help so the Pride can reunite
The Sunmoona Pride believes the time is finally right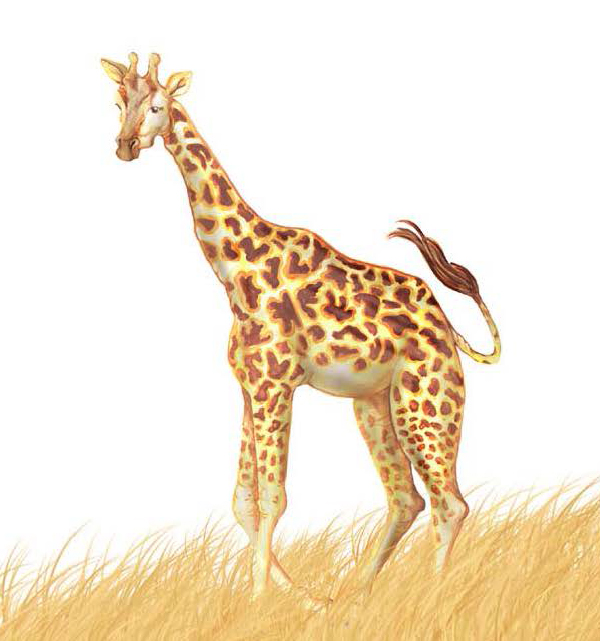 VIP All-Access Library Pass to the iKnow Adventure Membership Site for up to 30 Devices Includes: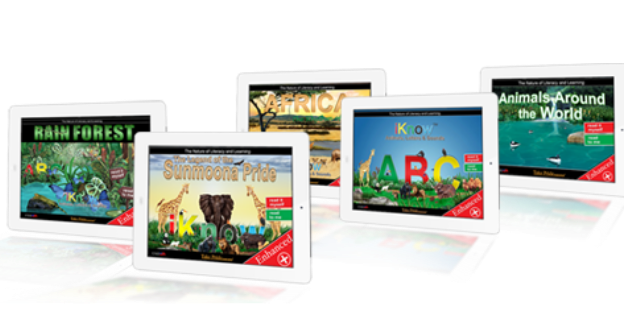 5 Engaging Interactive Books
Your child s confident because learning is fun and easy.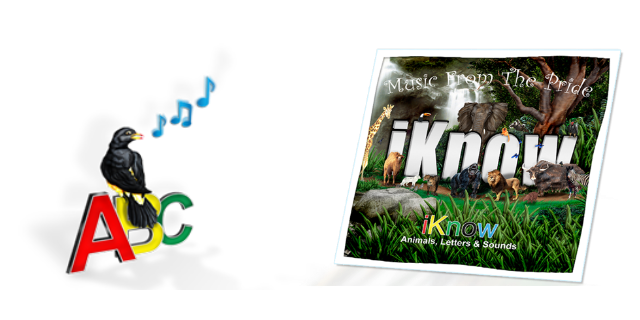 15 Toe-Tapping Songs
Learning to read with music and rhyme helps children find rhythm and patterns while they read.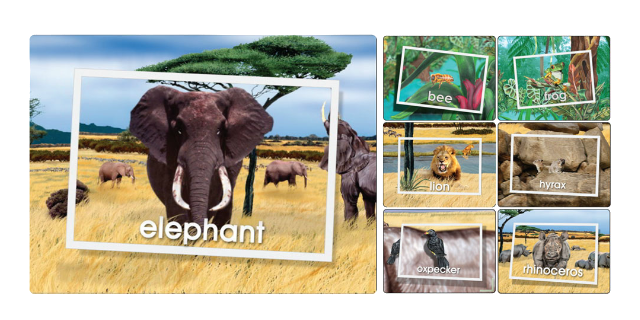 27 Enhanced Web Episodes
Stimulating your child's curiosity helps learning to occur naturally.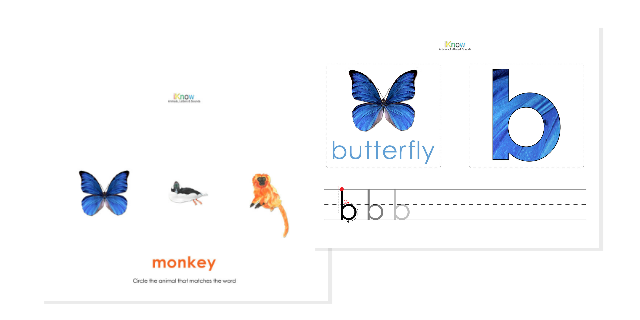 Printables and Traceables
Our blended approach to learning appeals to all learning style.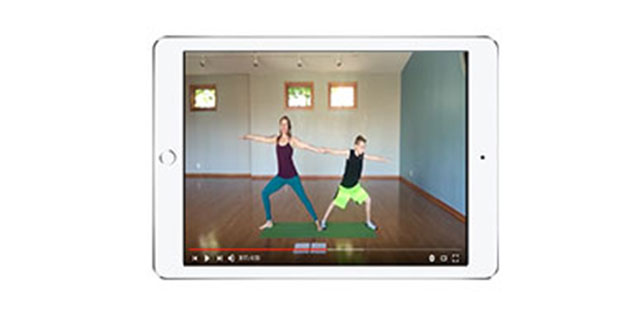 Animal-Inspired Yoga Videos
When children learn letters and sounds through breath and movement there is a stronger, deeper connection that develops within their brains.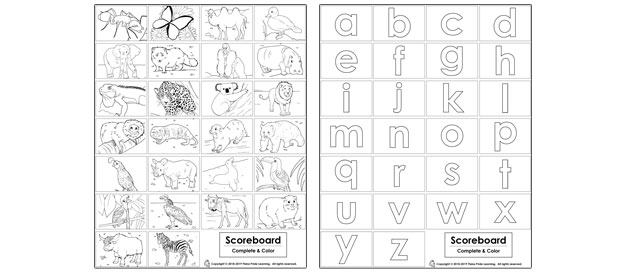 Scoreboard
Use your Scoreboard everytime you find an animal and activate their secret letter. Complete the Game, activities and projects then color in the animal or the letter on the Scoreboard.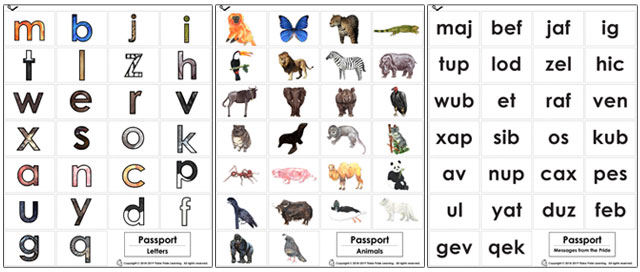 Passport
Each time you find and activate an animal and a secret letter put a sticker in your Passport. Find and activate all of the animals and their secret letters.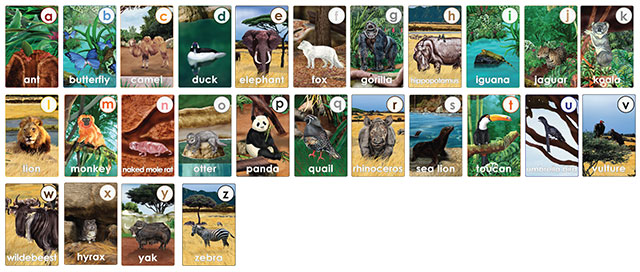 Animal Alphabet Cards
Learning the alphabet is fun and easy with iKnowABC textured cards. The deck includes 52 cards, two sets of the Alphabet for hours of fun and educational cards games.
Complete with standardized test preparation to promote success!!
Test Scores Soar at Elementary School
After the iKnowABC program debuted at a Nevada elementary school in 2016, test scores soared by 100 percent! Imagine what using the iKnowABC Summer Reading Adventure will mean to your child's success this fall?
Your child will join the animals on an epic worldwide quest in search of secret letters. It's a heartwarming story called, "The Legend of the SunMoona Pride" that inspires children to find and activate the 26 letters in the Animal Alphabet, so the animals can finally reunite.
This unforgettable animal story, richly presented in rhyme and song, provides all of the motivation your child needs to learn this summer!
Learning with a Purpose: Helping Real Animals with Every Purchase
As parents, you already know how much your child loves to help. With the iKnowABC Summer Reading Adventure, little ones get so jazzed because by learning their ABCs, they realize that they are actually helping the animals. You'll be proud of what they have accomplished, and they will feel great about themselves!
And here's added motivation. At summer's end, we will donate a portion of the proceeds to Ferdinand's Familia, a non-profit organization dedicated to the rescue and permanent placement of injured, abandoned and homeless animals, so children realize that their contribution will make a difference when they do their best. http://ferdinandsfamilia.org/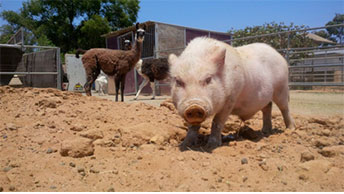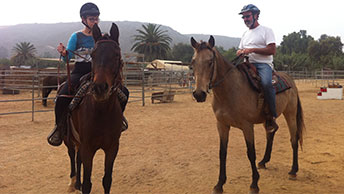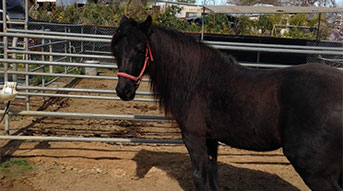 This is what people are saying about iKnowABC...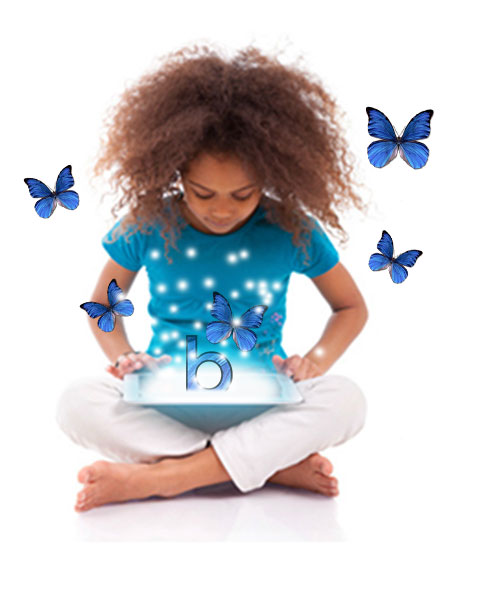 "I am in love with this series – not only is it fun but honestly I don't even know if my boys realize that they are (gasp) learning! The amazing graphics, videos of actual animals, and the ability to have the boys read this from anywhere is priceless. Thank you for turning my resistant readers into book lovers!"
Alaina Fredericks
Nothing Like It"
"Wow... Each of these books gets better and better! I'm shocked how engaged they keep my kids. My four-year-old was talking about these books with her grandmother and telling her how much she enjoyed them. They also have helped her to identify specific words. Great to see as a parent."
Actual iBooks review
Impressed Father
"Magical!"
"So often educational books and apps can feel like a chore, but this is one of those rare and magical books that inspires a sense of wonder. This is my cousin's favorite book in the series and I think it's turning her into quite the animal lover! I can see her learning to read along with all of the fun, so this book is a must-have and I guarantee you your young readers will be huge fans:)"
Actual iBooks review
Anna S14
"This is the kind of educational app I've been waiting for, for my students and my own kinder aged son."
Sweet Clementine
"Five stars! Most engaging eBook for my students!"
"I have now downloaded three books from this series and the "Rain Forest" has been the most engaging. My students love singing the words along the screen. I hook my iPad to the Promethean board and everyone in the class is instantly engaged. It's great and interactive for all students. I recommend these eBooks to all primary level teachers as a shared reading activity."
Actual iBooks review
AR 92109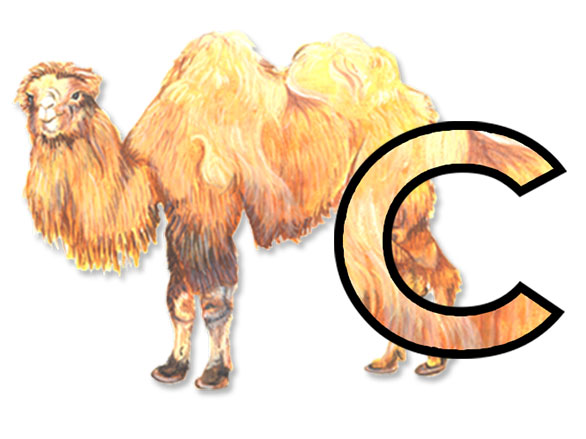 iKnowABC Creator Cindy Coleman shares 'back story' about early reading breakthrough!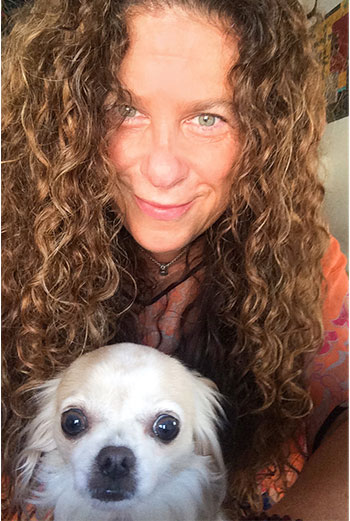 "When you teach children a fact, they may or not remember it. However, when you infuse learning within a captivating story set to music – they will remember what they learned for a lifetime! That's the secret behind the iKnowABC Summer Adventure & App."
Cindy Coleman, M.Ed
co-founder of Take Pride Learning®
There's a very good reason why Cindy Coleman's classrooms were always the noisiest in the school. It's because her students were 100 percent engaged in the excitement of learning!
"Guilty as charged," laughed Cindy, who earned both a Master's Degree in Education in Instructional & Curricular Studies with an emphasis on technology and a B.S.B.A. from the University of Nevada, Las Vegas.
Co-founder of Take Pride Learning® and creator of award winning digital and experiential learning opportunities for children and teachers, Cindy said the idea for iKnowABC was born while visiting her sister over the holidays about 10 years ago.
"My sis asked me to check out her four-year-old son's knowledge of letters. So I just started making up this fun animal alphabet on the fly, and he loved it! A few minutes later, everybody in the room was writing letters, drawing animals and cheering. I turned to my husband and said, 'I think we're onto something special."
Cindy went onto to develop the animal and story-driven idea into an early reading program and pitched the idea to the world famous San Diego Zoo. "They loved it and we developed a wonderful, five-year partnership and sold thousands of copies."
After her San Diego Zoo success, Cindy spent the next five years developing the program for digital, on-demand users nationwide. "I'm thrilled that young children everywhere will be able to have a thrilling time this summer exploring this epic animal adventure – and learning with every success!"