Do your students struggle with phonemic awareness and alphabetic principles? iKnow School Adventure is your solution! Created by an award-winning teacher and technology expert because when emergent readers build a strong foundation for the basics, they become better readers and more successful students.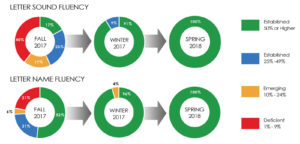 After the iKnowABC Adventure debuted at a Nevada elementary school last year, test scores soared by 100 percent! Imagine what using the iKnowABC Adventure will mean to your student's success?
iKnow School Adventure is purposefully designed to allow for flexibility to meet the specific needs of each unique classroom setting and enables districts and schools to easily customize the learning experience. It includes everything from classroom layouts and educational materials to educational software and planning tools.