Welcome to The Pride!
Get Ready To Play The Best Of Reading Games!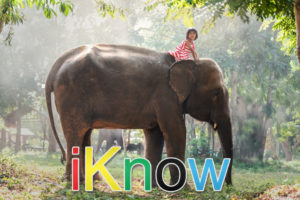 Summer break is just around the corner, and we know parents with young children are looking for the perfect balance between keeping your little ones entertained with reading games in their off-time and wanting them to stay stimulated by educational activities. Starting at a young age, we strive to teach children how to be lifelong learners. When we make learning fun for children, they will discover that education can feel more like a game and less like an obligation. And what child does not love to play reading games? We have crafted a new approach to improving literacy for kids, one that will not only help them gain the confidence and knowledge to get a head start when they start their next year in school, one that makes learning to read easy, fun, and entertaining through reading games!
Our Co-Founder
Cindy, Co-Founder of Take Pride Learning®, a 21st Century company, dedicated to changing the world for the better through education, believes we have to start at the beginning with early childhood education because when kids learn the basics from the start, they grow up to be more successful in school and in life and what better way to do so then through reading games!
We assembled an all-star team of educators, digital media specialists, animators, artists, programmers and musicians to reinvent early education. They use the 5 essential elements of reading from findings in the National Reading Panel's 2000 Report and common core standards as the touchstones for iKnow Animals, Letters & Sounds. The Take Pride Learning® methodology uses a cinematic approach to teaching and learning. When you teach a child a fact – he will remember it, and when you show a child an example – she can describe it, but when you tell young kids a story that they can relate to on an emotional level, it becomes part of who they are, it shapes who they become, and stays with them for life.
The iKnowABC Reading Game Legend
The unforgettable story, "The Legend," told in rhyme, provides a purpose for learning in the iKnow eBook Series and throughout all of the iKnow products. The story captivates the hearts and minds of young kids while they use technology & music to learn phonics, phonemic awareness, science concepts including environmental awareness, global citizenship, character education and that there is great value and honor in always doing their best.
Over these past twenty years, iKnowABC has been teaching children all around the world and bringing in new styles of teaching and learning that make reading games easy, fun, and entertaining for children. Over decades we have learned a thing or two about the learning styles of children across the nation and how to successfully create a curriculum tailored to their needs. It was evident that children love to learn through creativity and purpose, and now is the perfect time to combine those two factors to get your child to fall in love with reading games. At Take Pride Learning, we took the accessibility and ease of technology, and combined it with tried and true exploratory and experiential learning.

The importance of using reading games to teach children their ABC's
The alphabet is simply a collection of letters and sounds. Most of us cannot even remember a time when we did not know our letters so it sounds almost absurd to worry about how to teach them to our children. Yet, the ABC's are the building blocks of language. In order to become literate, our children must be able to recognize each letter, both in order and out of order, as well as the sounds connected with that letter. Once armed with that knowledge, then a child is well on the road to reading and literacy.
Learning the alphabet should begin early in a child's life. While some children do not learn their letters until they start school this is not recommended. In fact, children should be well on their way to alphabet mastery before preschool age and should certainly be at least introduced to the letters before the age of 3.
As a parent, you are your child's first and best teacher, and we give you all the tools you need to help your child on their journey to literacy. Our program allows parents to get involved and hands on with their little ones. We want to help you feel prepared to jump in! Parents and adults, ask your child if he/she wants to help the animals! Make it a big deal so it's an adventure to do together! Explain to your child that there are secrets to uncover, and the animals need to choose young boys and girls who they can trust and know that will help them find and activate all of the secret letters.  Learning at this age should be about play, exploration and discovery.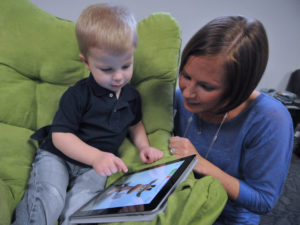 The reason why iKnowABC works
The Legend of the SunMoona Pride, the story told in rhyme that carries kids through the whole curriculum, provides the purpose and motivation for learning because children like to help and they love animals. Our modern method uses a more cinematic approach to education and embodies the notion that when you teach a child a fact – he may remember it, and when you show a child an example – she can describe it, but when you tell young children a captivating story, set to music, the story and songs become a part of who they are, shape who they become, and stay with them for life.
iKnowABC puts the power of learning to read in your child's hands. Children want to play and learn with iKnowABC. In fact, they ask for iKnowABC by name, time and time again! Learning is easy and comes naturally so your child's confidence grows quickly. Our story-driven, blended approach engages children using limited screen-time and project-based learning activities for maximum results through reading games.
Join the animals on a worldwide quest in search of secret letters. Learning is fun and exciting with our "Gamified" online and offline program. Imagine what using the iKnowABC Adventure will mean to your child's success. Everything you need to teach your child is at your fingertips. Check us out at https://www.iknowabc.com/members/welcome/