Best Reading Apps For Kids to Learn Their ABC's
Raising a child is both the most beautiful and terrifying thing that somebody can do. The joy that it brings gives more purpose to a parent's life than anything else. Especially in the early ages there's so much to cherish and so many firsts. First smile, first laugh, first crawl, first sit up, first stand up, first step, and of course a child's first word. iKnowABC is one of the best reading apps for kids to learn their ABC's. Continually challenging your child to absorb and understand information is essential in the development process. IKnowABC uses phonics and phonemic awareness to introduce kids to the world of words, letters, and sounds!
So Many Decisions...
As parents we have to decide what to feed our kids, which doctors to go to, which kids to let them play with, when to put them to bed, where to send them to school, how to teach them, and so much more. The list really goes on and on! While they're still so young, all we really need to do in order to create a wonderful human being is love and comfort them, and isn't that all we want to do: cuddle and spoil them. Now once we can do that, parents have the ability to teach them and give them the skills to thrive in this world of ours.
A common misconception is that it's the education systems responsibility to teach your child. The learning process for early age children doesn't just start and stop in the classroom and an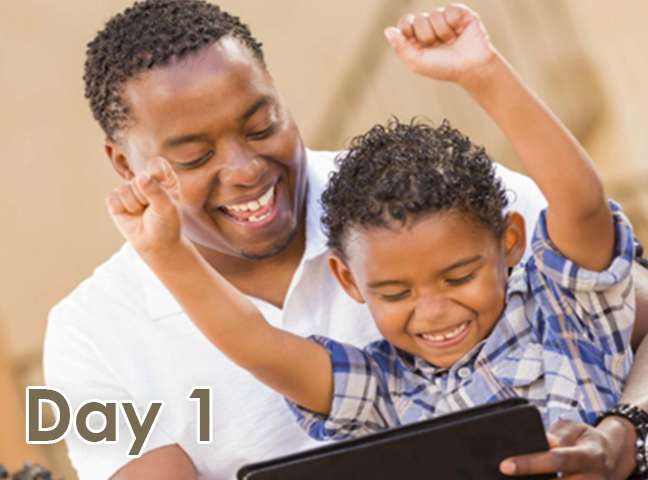 individual one on one learning experience can rapidly accelerate your child's education. IKnowABC gives your child the ability to be ahead of the curve when it's time to send them off to school or if they are already in class it will help them catch up to their peers at a quick pace. Children certainly learn a lot in the classroom, but it is outside the classroom, at home with their parents where children develop and sustain these skills by sharing and improving on what they are taught with their family.
So what is the best way to get your child ahead of the curve?
What is the best way to get your little ones ahead of the curve? The answer is easy...encourage and teach them to read. It sounds simple, but in fact it can be very hard for a parent without a proper plan in place to assist in their child's development.
Luckily, the digital age has made teaching your children to read a lot easier. The first step is to find the best reading apps for kids so you know you have support when working with your child to develop their education. But what are the best reading apps for kids? The answer is simple. iKnowABC, an interactive adventure that lets your child be the hero of their own journey to discover the animals of the world through letters, sounds, and interactive games! No other app can come close to setting your kids off on the right track when it comes to learning to read. When it comes to learning to read, we need to start off with the basics. Before we can run, we walk. And before we can read, we learn the ABC's. Your child will be saying, "I know my ABC's!" in no time!
One of the best reading apps for kids designed for children ages 2-6, you and your child will have access to hours of videos, games, Ebooks, phonemic awareness activities and more!
iKnowABC is perfect for parents who want to be involved with their child's learning experience letting their child embark on an exciting educational adventure.
"Today a reader, tomorrow a leader." 
Why choose iKnowABC?
iKnowABC is one of the best reading apps for kids because it allows them to not only learn the alphabet, but also about the world and the wildlife in it. This will teach the young people of today to be interested and concerned for the global problems of tomorrow. A young child's mind is like a sponge. They are constantly processing information and gathering data from the physical world around them. So why not instill in them a purpose to serve the world better. It is age old wisdom that a child who reads is an adult who thinks, and we certainly need more of that in today's world. And so, changing the world can be as simple as starting with learning to read from the best reading apps for kids.

Can't get enough of the iKnowABC app? Enroll your child in the iKnowABC Desktop Adventure for even more access to lesson plans, activities, and more!