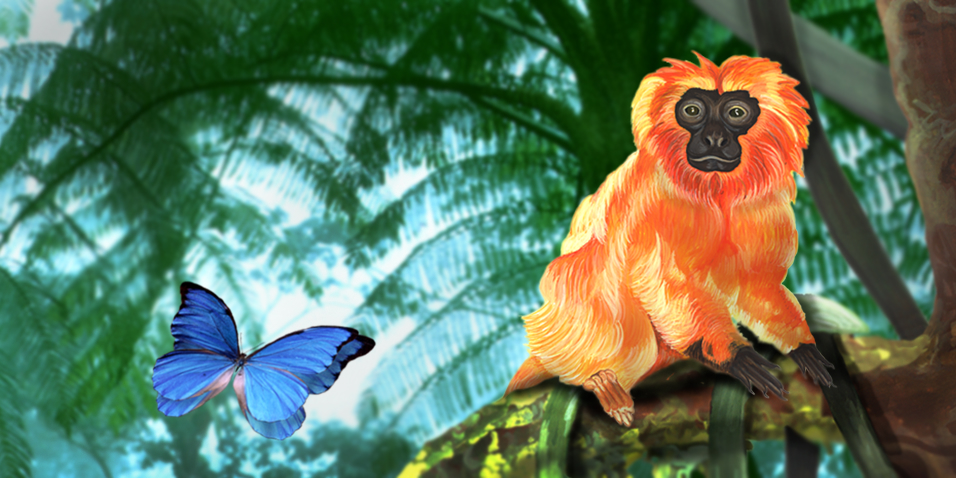 iKnow Adventure
How your child will learn animals, letters, and sounds
Navigate through the 5 Levels of Adventure.
Our step-by-step story driven approach to learning has been carefully designed to inspire children as well teach them animals, letters, and sounds. It's easy to follow and results are guaranteed.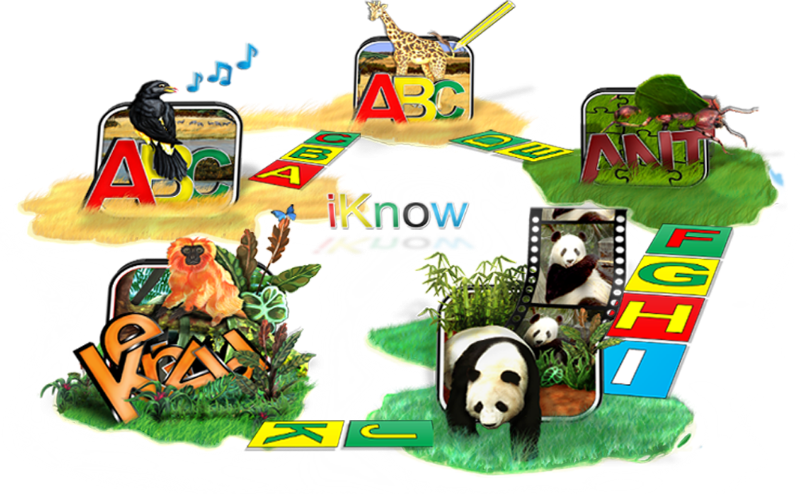 Follow our curriculum or create your own.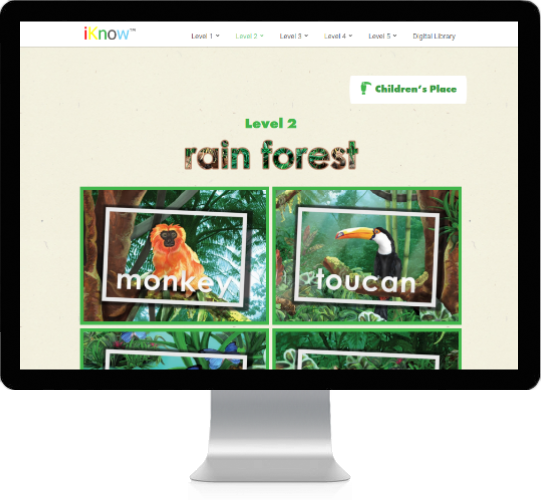 Follow a Step-by-step learning path.
Our 30 day lesson plan is broken down into 5 levels. Each level focuses on a different ecosystem and it's animals, and each animal has it's own learning content.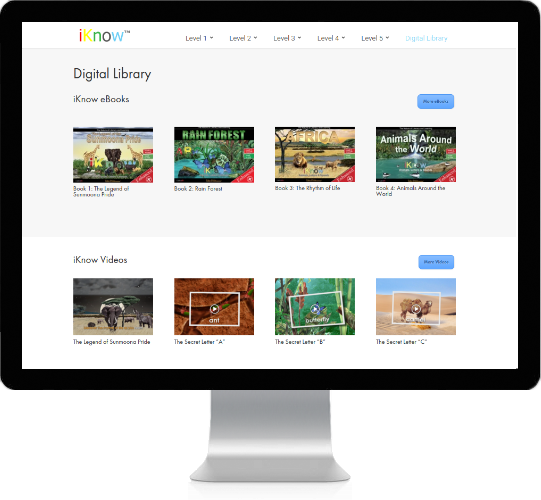 Explore our digital library.
Create your own unique learning curriculum by finding the content you enjoy most. We have hundreds of educational resources to choose from, both online and offline.
"This is the kind of educational app I've been waiting for, for my students and my own kinder aged son."
Sweet Clementine
Join today and get access to: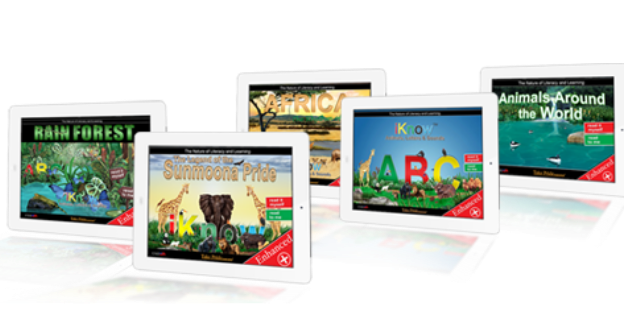 5 Enhanced eBooks
Put the power of reading in your child's hands with the iKnow eBooks. Fun, interactive, and highly addicting, these books will get your child reading in no time.
Watch a walkthrough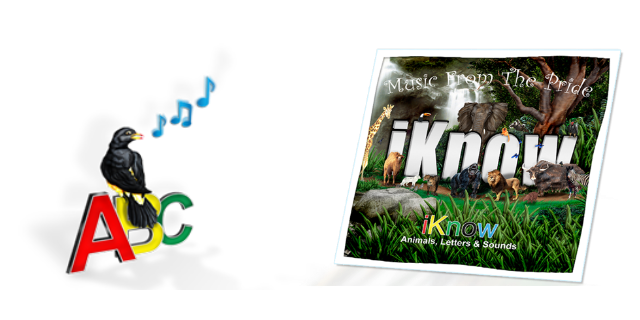 15 Original Songs
Your child will love the iKnow soundtrack. Not only do our songs re-enforce our curriculum, they introduce children to easy to sing-along songs from a variety of genres.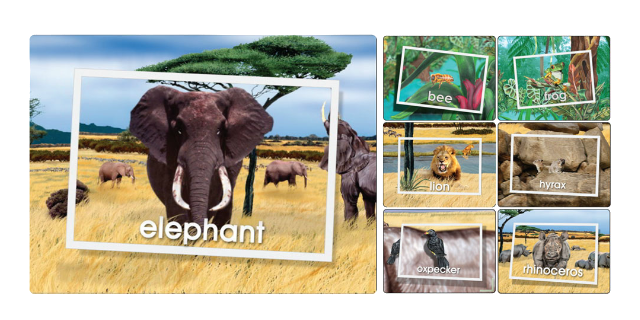 27 Web Episodes
Watch the story of iKnow come to life with 26 Web Episodes, each focusing on learning about different animals and a secret letter. Complete the story with the 27th web episode and unite the animals.
Watch a sample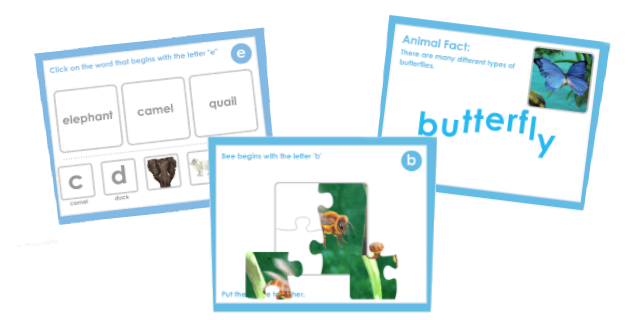 Online Games
iKnow games are designed to be fun, interactive, and educational. Your child will learn new animals, letters, and sounds with ease, all while intriguing them to learn more.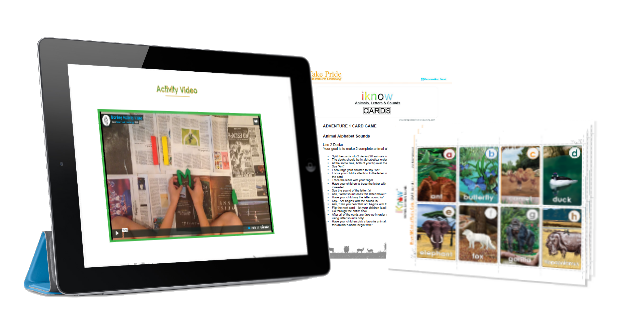 Offline Activities
Our learning curriculum takes learning offline with fun activities, games, and family recipes. Each level in iKnow has it's own offline activities and we constantly add more.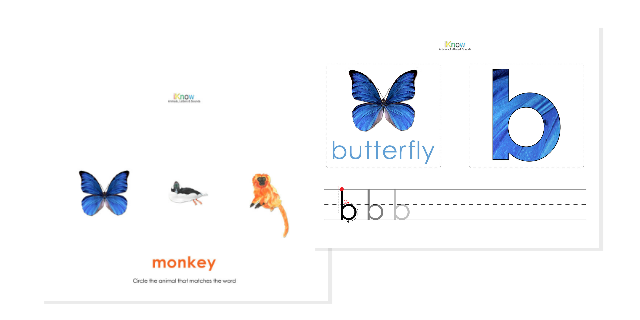 Printables and Traceables
Download, print, and practice reading, writing, drawing, and coloring with hundreds of iKnow printables and traceables. Once your child is ready, help them unite the animals!
Download the first eBook for FREE!
No credit card required and no obligation. Start your 7 day trial and download the first eBook free!