The easiest way to teach children their ABCs and much more!
iKnowABC Adventure App
$9.99
Based on the award winning ebooks, iKnow ABC Adventure App is an Interactive Adventure in Beginning Reading & Science. Feel good about screen time with iKnowABC!

Online Membership Subscription
3-months $19.99 / 12-months $59.99
Join the iKnowABC Adventure Membership subscription site and get instant access to everything you need for an exclusive learning experience including the award winning eBook series!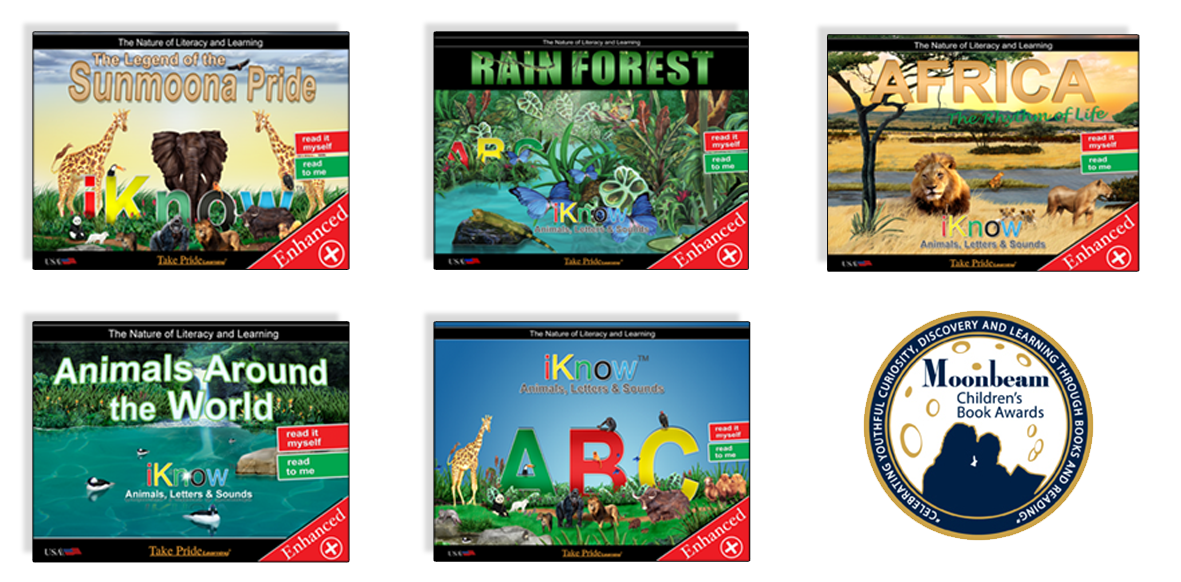 iKnowABC eBook Series
$2.99 – $4.99
Put the power of learning to read in your child's hands with these 5 eBooks. An award winning series, these eBooks will get your child reading in no time.
"I am in love with this series. Not only is it fun, but honestly, I don't even know if my boys realize that they are *gasp* learning! The amazing graphics, videos of actual animals, and the ability to have the boys read this from anywhere is priceless. Thank you for turning my resistant readers into book lovers!"
— Alaina Fredericks
Feel good about screen time with iKnowABC!
Parent, teacher and child approved.

iKnowABC Adventure App
Interactive Experience
Promotes independent time with Read to me Feature
Child-Centered Learning
Self-paced, high-success & low-stress
Learning is an Adventure
Find and activate 26 letters on a worldwide quest
Engaging and Easy to Navigate
Children are the heroes in this interactive adventure. Help animals from around the world find and activate secret letters in the Animal Alphabet!
$9.99

iKnowABC Membership
Gamify Reading Adventure
Progress through 5 levels to find and activate secret letters
A Story-Driven Experience
The Legend guides little ones for 100 hours of learning funtime
A Blended, Balance Approach
Online and offline learning experiences
3-month or Yearly Subscription
You get instant access to daily lesson plans, videos, activities, traceables, printables, recipes, animal inspired yoga videos, test prep, DIY activities and much more!
$19.99 – $59.99

iKnowABC eBook Series
Learning Happens Fast and Easy
English language development, beginning reading, and basic science concepts
Feel Good About Screen Time
Take an epic journey to the Rain Forest, Africa and around the World!
Phonics is fun with the Animals
All 5 eBooks are told in rhyme with enhanced interactive features
Help the Animals
Children want to read these ebooks over and over because the animals inspire children to help them find and activate all 26 letters so the animals in The Pride reunite!
$2.99 – $4.99