It's never too late for an adventure!
We all know the wonders books open to us – but how do you teach your child to read to discover those adventures? With iKnow™ your child can learn to read for the first time or practice their developing skills. The iKnow™ products include fun, interactive eBooks, TV episodes full of original songs, and games that your child can play over and over enforcing their letters, sounds and even knowledge of the animal pride.
Created by teachers for your child's mind!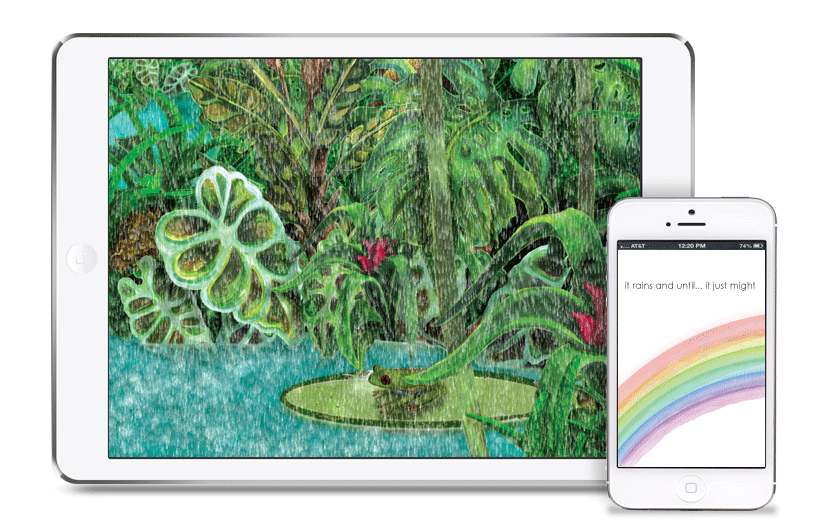 iKnow™ Series
5 eBook Series

Discover the animals and their secret letters with these enhanced features
Read-to-Me
Enhanced Videos
Fun Songs
Original Artwork
Phonics Development
Science Concepts
Environmental Awareness
Grab Your Back to School Special Today
Use 'B2S' to save $30 off the Ultimate Bundle
i

K

n

o

w

™

Games and Activities

Puzzles, Matching, Trivia – oh my!


It's never to late to develop good reading skills and what better way practice with fun puzzles, letter and animal matching, and letter sound recognition disguised as a game.  All designed by teachers to work with the natural way your child learns!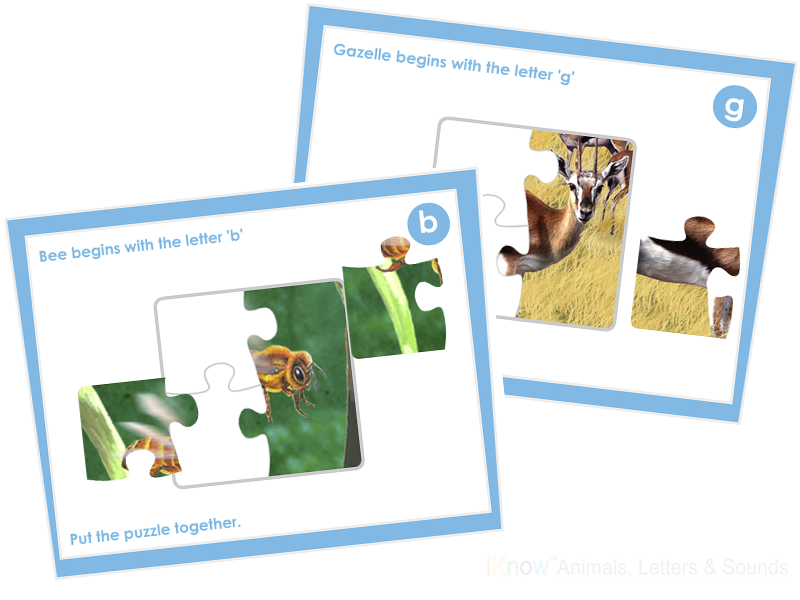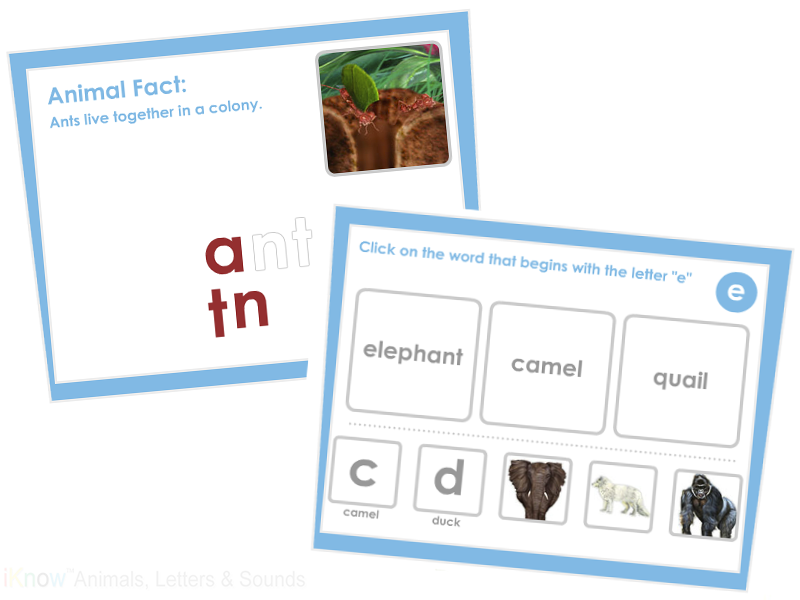 i
K
n
o
w™
TV
Check out a sampling of what you'll discover in the 26 fun episodes that take your child on an adventure to discover the secret letters and meet new friends along the way!
"I love this learning tool. Learning needs to be fun and interactive for kids and that is exactly what these are. The story takes children on an adventure through the famous San Diego Zoo, a trek through the Rain Forrest and on Safari through Africa. With that much fun, kids don't even realize they are learning something!"
"My four year old son is so mesmerized with this beginning reading system. He is learning how to read and being entertained at the same time, and he especially loves the zoo characters. I can't thank you enough for giving my son the ability to get an "edge in life" in learning to read at such a young age."
It's Never too Late...
Save $30 off the Ultimate Bundle today using 'B2S' during checkout.

iKnow™ spells Fun!
Back to school time is the perfect time to put school readiness into high gear –
but that doesn't mean it can't be fun!
"I teach students with special needs and I found a way to engage my struggling readers–who typically avoid any all reading. I just connect my iPad to the promethean board and suddenly I have students LOVING to read. Students with severe reading disabilities singing along with the flow of the words across the screen. I also have one student with autism, who is non-verbal, and finds the melodious music relaxing and the beautiful images peaceful. I have been teaching for 10+ years and I have never seen anything like this. I look forward to more books in the iKnow series in the future.  "